Polka Dot Magic Mushroom Chocolate Bars (4g) .Polkadot magic mushroom chocolate bars are infused with 4g of magic mushroom blend. This crunch bar features light, airy rice crispies covered in rich, creamy Belgian Milk Chocolate. Equivalent to 4g Psychedelic Mushrooms, you can dose yourself following the dosage guide on the back of the package. As one of the oldest and safest natural medicines in the world, health benefits from magic chocolate have been known to reduce stress and depression, stimulate brain cell growth, increase focus, and sharpen your senses. These Polkadot bars are great for both mindful microdosing and an all-out elevated experience, it just depends on how much you choose to eat. Polka Dot Magic Mushroom Chocolate Bars (4g)

We offer several different chocolate blends that are vegan, organic, lactose free, gluten free and 100% natural.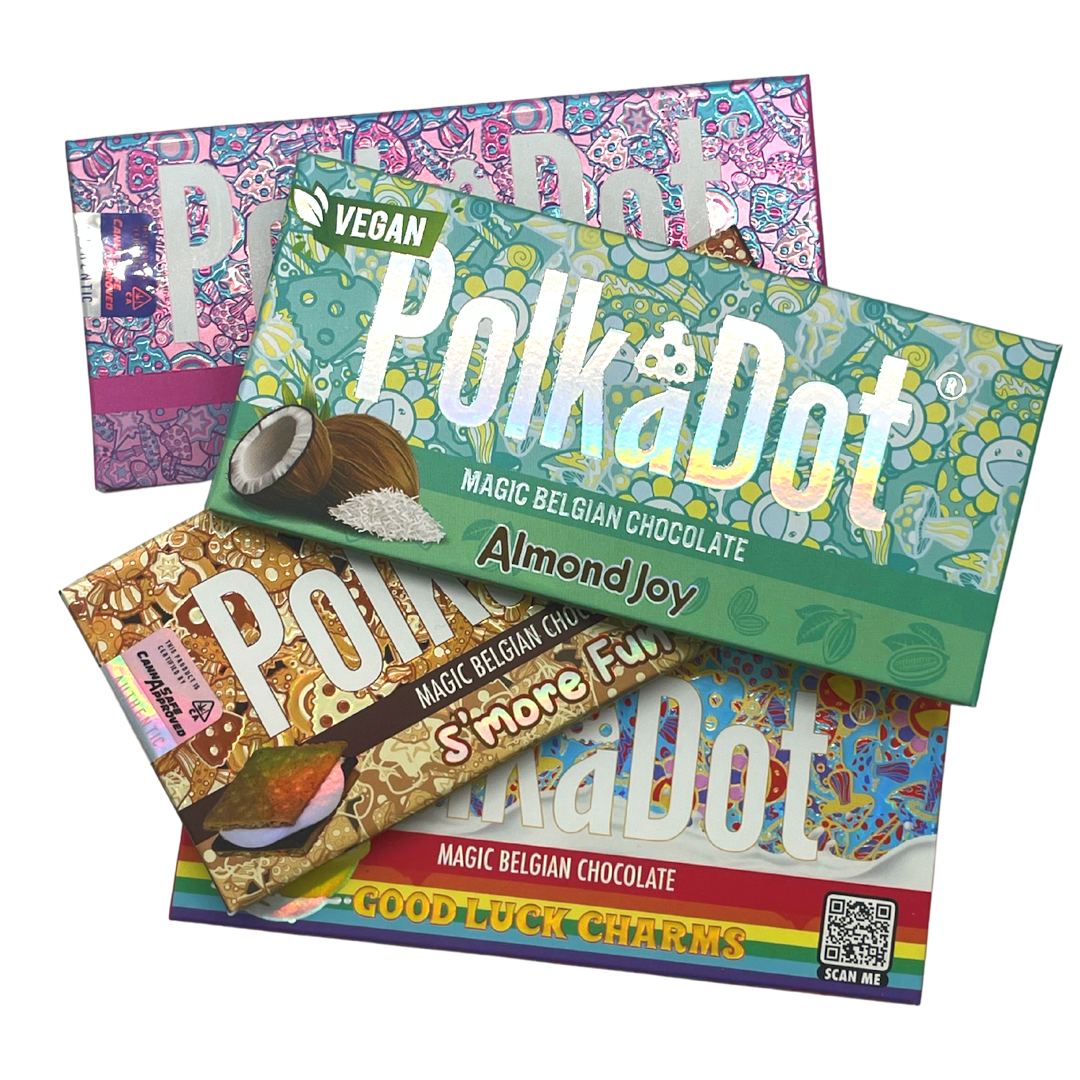 Keep out of reach of children and pets. Remember to consume slowly in a safe environment and avoid driving.